Min Lu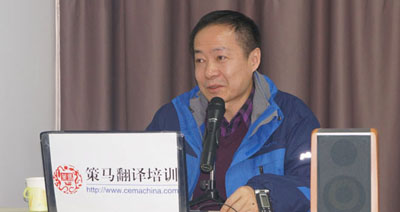 Prof. Min Lu
Mr. Min Lu is a professor of translation, the Deputy Director of the National Translation Test and Appraisal Center, a member of the English Expert Committee of the China Accreditation Test for Translators and Interpreters (CATTI), an Expert Committee Member of the Translators Association of China (TAC), a TAC Council Member, a member of the National Professional Titles Appraisal Committee, and former Head of the English section of the Literature Department at the Central Compilation and Translation Bureau.
He has been translating works by senior Party and central government leaders, documents of the National People's Congress, the National Congress of the Communist Party of China and international conferences.
He has engaged in translating, revising and finalizing Selected Works of Zhou Enlai, Selected Works of Chen Yun, Selected Works of Liu Shaoqi, Selected Works of Deng Xiaoping (Vol. 1,2 and 3), and Deng Xiaoping: My Father (Vol.1).