Mr. Xing Tang
CHAIRMAN
PRESIDENT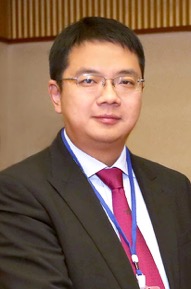 Mr. Tang, the Chairman and President of Grouphorse Group, is a visiting scholar at Columbia University, and he holds an MA from Renmin University of China (RUC) and a Level-1 National Human Resources Management Certificate.
Mr. Tang serves as the Director of the Committee of Language Services and Cultural Exchange at China Association for Promoting UN Procurement (CAPUNP), and is a member of the CAPUNP Standing Council, a council member of the Translators Association of China (TAC), and a member of the Chartered Institute of Linguists.
In addition, he is an official delegate at the Boao Forum for Asia, a member of the Guangdong Youth Federation and the Vice Chairman of the Translators Association of Guangdong Province.
He is an Expert Advisor at the School of International Studies, Sun Yat-sen University and an expert specially engaged in the academic achievement assessment of the Master of Translation and Interpreting program at Shanghai University of Finance and Economics, as well as a business coach at Donghua University and the Vice Chairman of the Alumni Association of RUC, Hunan Province.
He was invited to give a keynote speech at the UN headquarters on May 3, 2017.