Grouphorse's Chengdu branch provided interpreting services at the Trade Promotion Conference of Sichuan Province in Chengdu on May 19.
The conference aimed at contributing to the Belt and Road Initiative by further introducing investment from countries and regions participating in the Initiative to Sichuan's competitive industries.
Grouphorse provided quality simultaneous and consecutive interpreting services that ensured the conference went on smoothly and was highly praised by the guests and audience.
The conference was attended government officials and business leaders, such as Chen Fang, vice chairman of the Sichuan Committee of Chinese People's Political Consultative Conference and president of the Sichuan Federation of Industry and Commerce, Chen Xinyou, director of the Sichuan Provincial Economic and Information Commission, Naveed Bokhari, deputy consul-general of the Consulate General of Pakistan in Chengdu, Michael Zhang, deputy consul-general of the Consulate General of New Zealand in Chengdu, Tan Jie Lin Melissa, consul of the Consulate General of the Republic of Singapore in Chengdu, and many representatives from industries including manufacturing, electronic information, chemical engineering, agribusiness, etc.
Chen Xinyou said that there have been 15 consulates and 85 international airlines in Sichuan as of the end of 2015. Investment from other provinces has totaled RMB 4.1 trillion with paid-in investment reaching US$ 53.25 billion. Outward investment has reached US$ 7 billion and exports and imports have totaled US$ 293.3 billion. 299 of the world's top companies have operated in Sichuan. Moreover, the Western China International Fair has been held 15 times in Sichuan, which has become an internationally influential economic and trade event.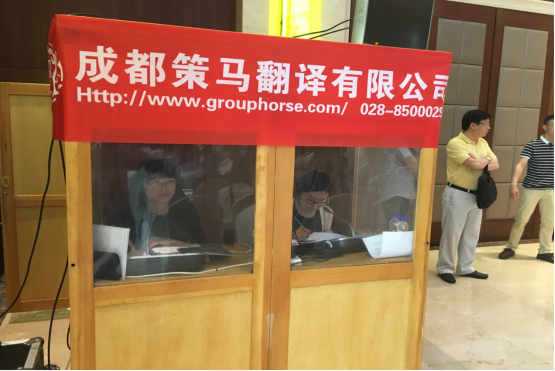 Gouphorse's simultaneous interpreters in the booth at the conference.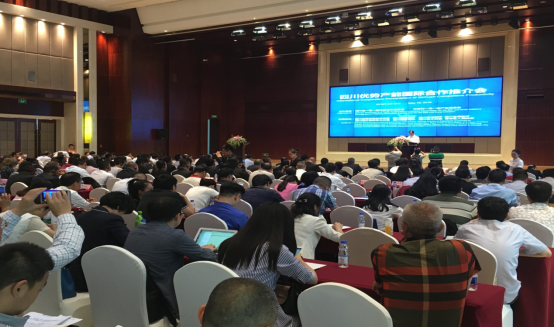 The conference.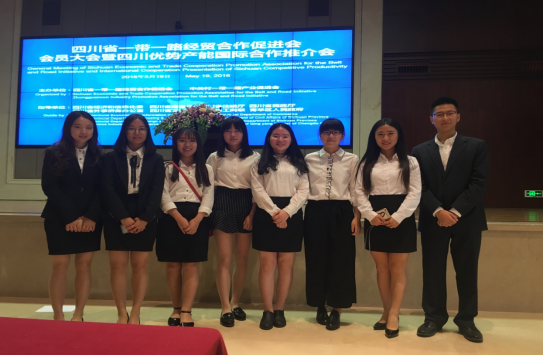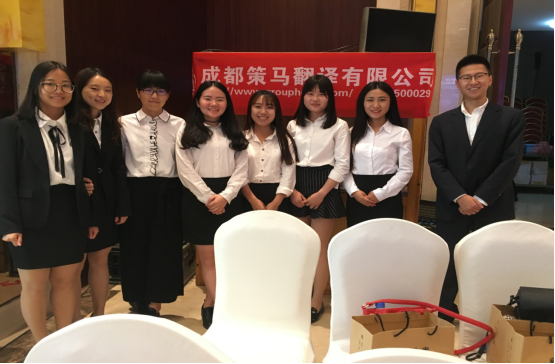 Grouphorse's interpreters.

A interpreter interprets in an interview of Sichuan TV.