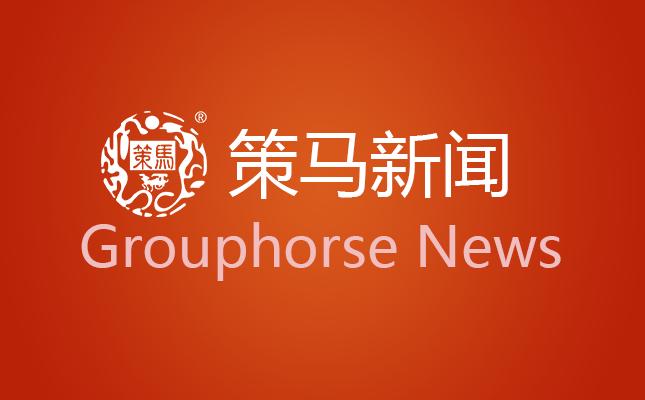 Grouphorse's Beijing branch signed a long-term partnership agreement with the CCIEE (China Center for International Economic Exchanges) Development Investment Fund to contribute to the Belt and Road Initiative.
Grouphorse's Beijing branch has provided dozens of simultaneous and consecutive interpreting and translation services at the talks between the fund and heavyweights in the political and business circles, including Deputy Prime Minister of Sweden Asa Romson, Bill Gates, the Rothschild family, the Wallenberg family and Siemens executives. The services have all been highly appraised by the fund and the personages.
The fund was established in 2014 and its controlling shareholder is Goldstone Investment Limited, a private investment fund management subsidiary of Citic Securities Co., Ltd. It has worked with about 80 think tanks and funds around the world such as the Brookings Institution, Carnegie Endowment for International Peace, Heritage Foundation and World Wide Fund For Nature, 100 transnational companies and financial institutions such as the Rockefellers, Goldman Sachs, Blackstone, JP Morgan Chase, Government of Singapore Investment Corp, Microsoft, Canon, Philips, and 50 non-profit organizations including The Nature Conservancy, the U.S. Chamber of Commerce, AmCham China, China-Britain Business Council, US-China Business Council and the Conference Board.
The Strategy Committee of the fund is joined by Chen Yuan, vice chairman of the Chinese People's Political Consultative Conference (CPPCC), Li Yining, economist, member of the Standing Committee of CPPCC and deputy director of the Subcommittee of Economy of CPPCC, Zheng Xinli, deputy director of the Policy Research Office of the Central Committee of Communist Party of China, and Kong Dan, former chairman and Party secretary of Citic Group.
After a rigorous assessment of numerous translation companies in China, the fund finally chose Grouphorse as its partner, which is one of China's most prestigious international language service providers with branches in eight key cities in China.
Grouphorse has been the official translation/interpretation services provider for a series of world-renowned events, including APEC summits, the Boao Forum for Asia, the XXVI Summer Universiade (only five companies were chosen to provide such service), and the Sino-European Entrepreneurs Summit. It's also an organizational council member of the Translators Association of China (TAC), and a corporate member of the American Translators Association (ATA).
In recognition of the effectiveness of our training brand—Cema Translators Training Institute (Cema), many prestigious universities have selected Grouphorse as their MTI practice and incubation base, including Beijing Foreign Studies University, Zhejiang University, Shanghai Jiao Tong University, Sun Yat-sen University, Tongji University, Southeast University, Shanghai International Studies University and East China Normal University.
With precise management, transparent business operation and customized services, Grouphorse is more than ready to provide clients with excellent services.