Grouphorse's Chengdu Branch received a formal visit and inspection from Jiang Yonggang, executive secretary general of the Translators Association of China (TAC) on June 11. He was accompanied by members of the national team of experts assessing whether colleges and universities are qualified for offering the Masters in Translation and Interpreting (MTI) program. The aim of the trip was to allow translation education to better align itself with the industry, ensuring that China's aspiring translators are receiving the training they need to succeed.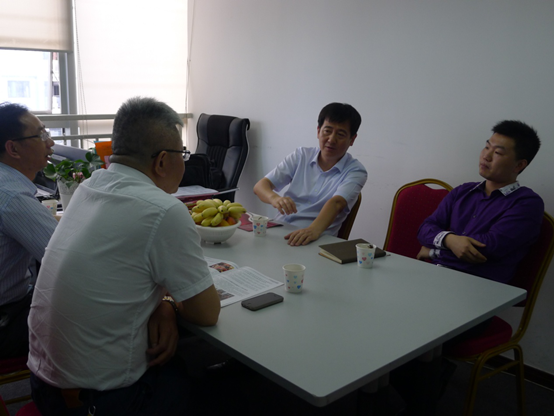 Concerning his visit to Grouphorse, Jiang Yongjiang said that he had long been aware of the widely celebrated Cema Training School of Translation and Interpreting.

Peng Liuli, general manager of the Chengdu Branch, acknowledged TAC's enduring support to Grouphorse, and said that TAC Executive Vice Chairperson Shi Yanhua, who is also the former director of the Translation Office at China's Foreign Ministry, wrote an inscription to praise Grouphorse's achievements.
The delegation asked in great detail about Grouphorse's achievements in foreign relations for Western China and our growing body of university links in the region. Jiang took a particular interest in how Grouphorse applies machine-assisted translation software, as well as sets up dedicated teams to manage translation projects. He said he looks forward to Grouphorse using its insights to further develop the content of MTI courses.
Peng Liuli filled him in on Grouphorse's role as a practice base for trainee translators and interpreters; specifically, the methods used for practice, teaching, work placements, and post-internship evaluation.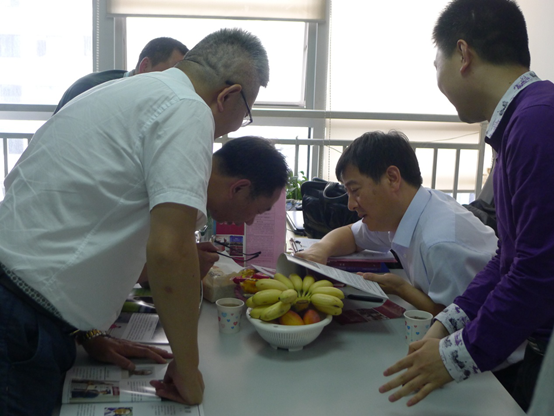 He also suggested that background disciplines help aspiring translators to gain a foothold in the industry. Not only should undergraduates develop strong English language skills, they should also consider bolstering their range of knowledge by picking up another major. As for the MTI program, admissions processes should consider students with an undergraduate degree in a second discipline other than languages, such as medicine, law, or finance. Grouphorse, for example, favors translators with a comprehensive knowledge, proven by a master's in translation and a bachelor's (or master's) in law, Engineering, or another discipline.
Peng told Jiang what kind of translators are most sought after in the market, giving Jiang a clear understanding of the current job market and where the training of translators should be focused.
A senior Grouphorse interpreter who worked for former US Secretary of the Treasury Henry Paulson and former British Prime Minister Tony Blair also pointed out the need for MTI teaching materials to be re-oriented towards diverse fields, instead of the current focus on literature.
As a major part of many Chinese translators' education, Grouphorse is not just about training students, but also would introduce internship or job opportunities to them.

According to the recruitment needs of Grouphorse's major clients in the southwestern region, such as PricewaterhouseCoopers, Chevron Corporation, and the Australian Consulate General, translators with strong practical skills are most wanted by employers.
Jiang Yonggang said he is very impressed with Grouphorse's approach to interpreting training, which has led to the 50% CATTI (China Accreditation Test for Translators and Interpreters) pass rate and the Cema students making top three in the 2015 National Interpreting Contest Southwestern Final.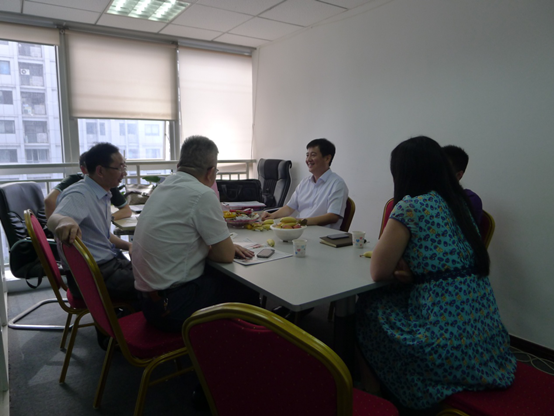 Chen Da, head of foreign languages at Xihua University, spoke highly of the instructors sent by Grouphorse to teach at Xihua.
Jiang Yonggang said he hoped for more Xihua-Grouphorse partnership since the Grouphorse instructors' expertise and rich experience have proven to be really helpful.
Jiang summarized that the university-corporation partnership should be a win-win one, allowing institutions to tailor their course content to meet industry demands and the companies to reap benefits.

Grouphorse has always put people and their futures first. Many of students trained at Cema, having left Cema to study at universities around the globe, return to Grouphorse to work as fully-fledged translators.
Jiang Yonggang concluded that he expects to see Grouphorse working closely with TAC to push the translation industry to new heights.

Source: Xinhua News http://qy.bzxhw.com/gdkx/2015-06/15/76173.htm