Grouphorse sets up practice base in University of Science & Technology Beijing
Updated:March 12, 2015
Grouphorse's Beijing branch signs an agreement with the School of Foreign Studies (SFS) of University of Science and Technology, Beijing (USTB) to establish a practice base for SFS translation and interpreting students on March 12.
The practice base is set to provide pre-employment training sessions and practice opportunities to help students grasp the market demand and become more competent. SFS and Grouphorse will work together to map out plans to cultivate translation and interpreting professionals.
The signing ceremony was attended by Grouphorse's Beijing branch manager Wen Yi, SFS Dean Zhang Jinyuan, SFS Party secretary Zhang Qiuman and other SFS leaders and students.
As a USTB alumnus, Wen Yi was invited to give a speech on how interpreters should prepare themselves for the career where he stressed the importance of solid English and Chinese language skills, knowledge of different disciplines and rich practice experience. He also shared his thoughts on tackling problems in interpreting in terms of listening, speaking, reading and writing skills.
He added that Grouphorse would create more high-end platforms for SFS students to hone their skills.
Seeing practice as both the means and goal of training, Grouphorse creatively incorporates practice opportunities into its abundant translation and interpreting resources. Grouphorse's flagship brand Cema Translators Training Institute (Cema) goes well beyond the classroom and is the only institution in the industry to offer its interpreter trainees internships at the UN and on-site simultaneous interpreting practice or observation opportunities during APEC summits (12 batches as of November 2016) and G20 summits. To date, Cema has selected more than 1,000 trainees to practice or observe at top-notch international conferences both at home and abroad, from APEC summits to G20 summits, from UN conferences to the Sino-European Entrepreneurs Summit, from DEMO CHINA Silicon Valley Summit to the Global Innovator Conference, to name a few.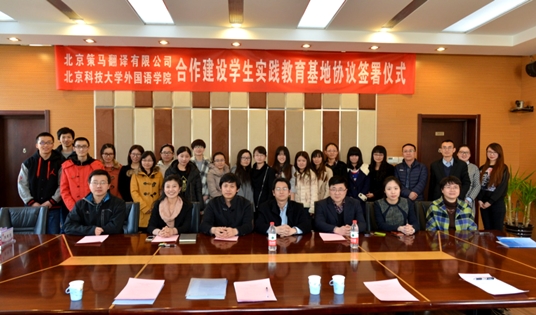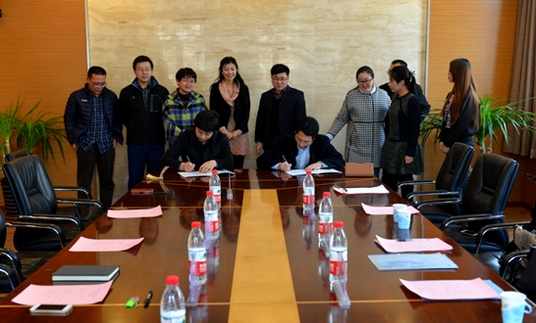 The signing ceremony.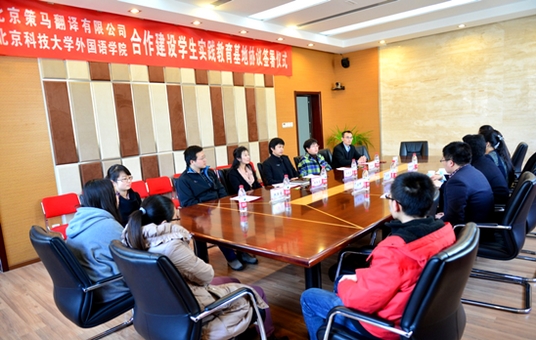 Manager Wen Yi talks with students.